Unique Pear shape Engagement Rings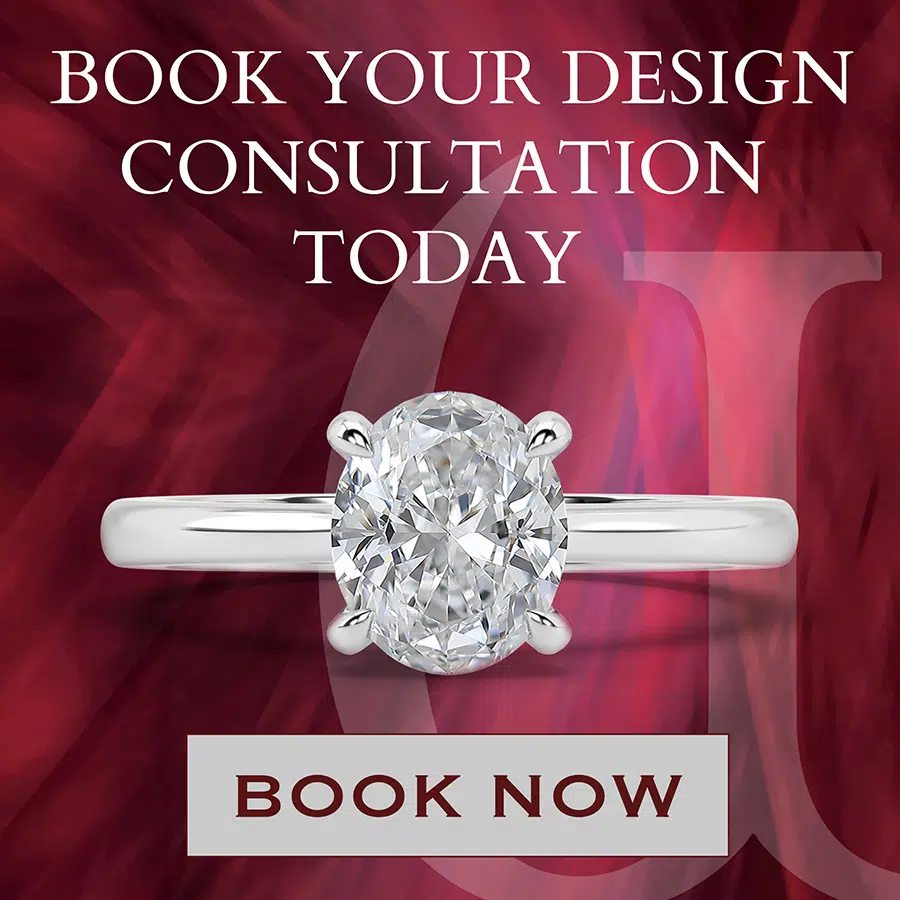 CUSTOM PEar Shaped ENGAGEMENT RINGS IN SYDNEY CBD
As esteemed jewellers specialising in pear shape diamond engagement rings in Sydney, we take pride in our expertise to help you design your own bespoke pear-shaped engagement ring. Our accomplished team, is committed to crafting unique pieces tailored precisely to your specifications and personal preferences. Whether you already have a distinct vision or require guidance on current trends or timeless designs, we are here to offer expert assistance.
Feel free to visit our showroom conveniently located in The Dymocks Building Jewellers in Sydney CBD for a complimentary one-on-one consultation. In this personalised session, our Pear Shaped Engagement Ring specialists will walk you through a variety of specifications, styles, and diamond or gemstone variations. Our goal is to ensure that you have all the necessary information to make an informed decision before finalising your choice for the perfect pear-shaped engagement ring.
FREQUENTLY ASKED QUESTIONS
What is a pear cut diamond? 
The pear cut diamond is a timeless, vintage cut that represents an emotional bond connection. Like a round cut diamond, it is a brilliant cut known for high sparkle. These loose diamonds are shaped like a teardrop and blend the best attributes of round cut and marquise cut diamonds. Similar to the marquise diamond cut, a pear shaped diamond is long and can make a finger look thinner and longer. Pear cut diamonds can be short or long, depending on your preference.
Do pear cut diamonds look larger than other types?
Other than an eye-catching shape, pear-shaped diamonds have some great advantages over traditional round-cut diamonds. Because of their elongated shape, pear cuts look larger than a round diamond. But it is not just appearance, the way they are cut creates an 8% larger surface on their top. This means that even a small diamond will make a big impact.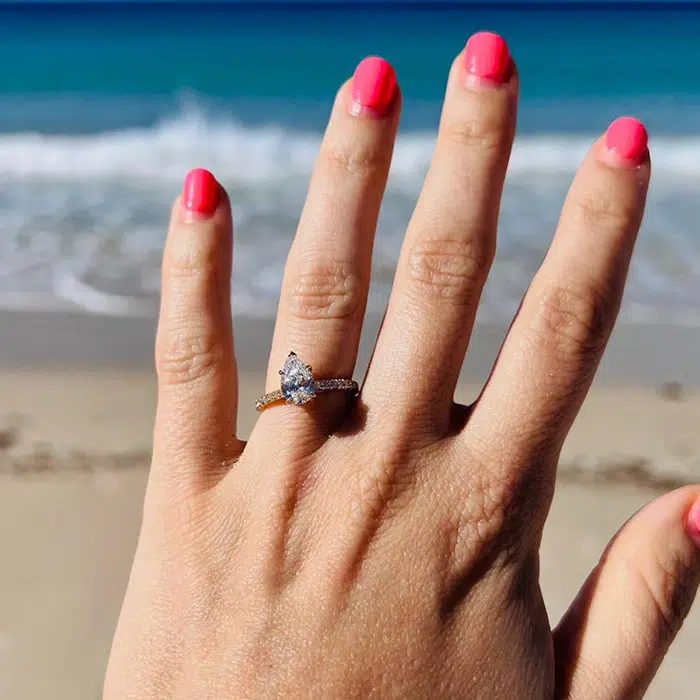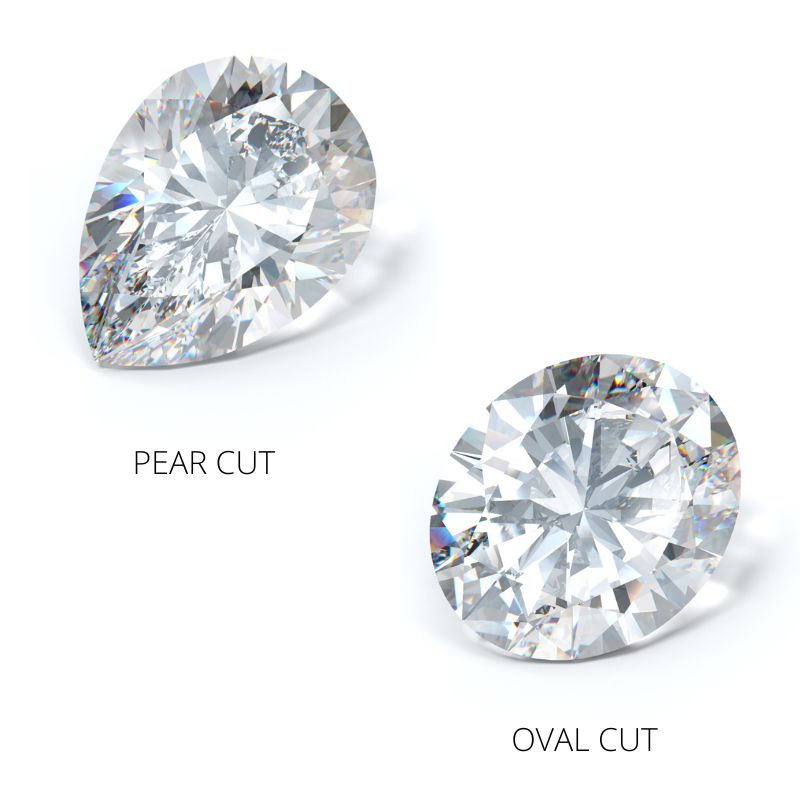 Pear Cut or Oval Cut Diamonds?
Oval cut and pear cut diamonds may appear to be very similar, but they have their own differences and uniqueness. A pear cut diamond is known as the teardrop diamond, they feature a small and delicate pointed tip and a large rounded bottom.
Whereas oval-cut diamonds are thought of as a mixture between round and marquise cuts. They both have a softness of their curves and an elongated style promotes a tender, but romantic way of love
Why Choose a Pear Shaped Engagement Ring?
Pear diamond cuts are a great option if you are looking for an elegant and delightfully unique engagement ring. Having a pear-shaped center stone is the perfect pick for anyone with a unique or bold sense of style. They have their signature teardrop shape that's special to the diamond cut. It symbolises tears of joy and raindrops, their unique silhouette will surely catch people's attention on your wedding day!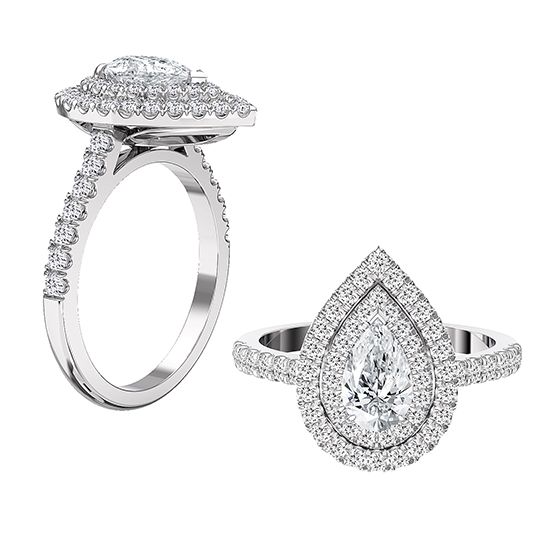 A little History on Pear Cut Engagement Rings
This diamond cut first appear in 1475, when jeweller Lodewyk van Bercken introduced the style to the masses. He also invented the tool used to precisely cut and polish facets into diamonds. Because facets are what cause a gemstone to radiate light, his tool revolutionised the diamond industry and literally changed the way people would look at gemstones.
Pear-shaped diamond engagement rings have a long and glamorous history. In fact, one of history's most legendary diamonds features this elusive cut. The pear cut has a soft-side curve and rounded bottom. It narrows upward toward a pointed tip finale. Because of its unique asymmetrical shape, the pear-shaped diamond is especially well suited for pendants and earrings. But its statement is being placed as a stand-alone solitaire in diamond engagement rings.
Other popular engagement rings styles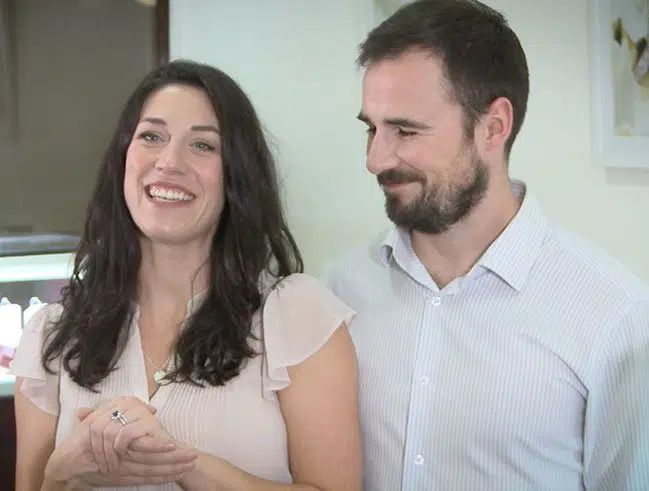 Why Use Waldemar Jewellers?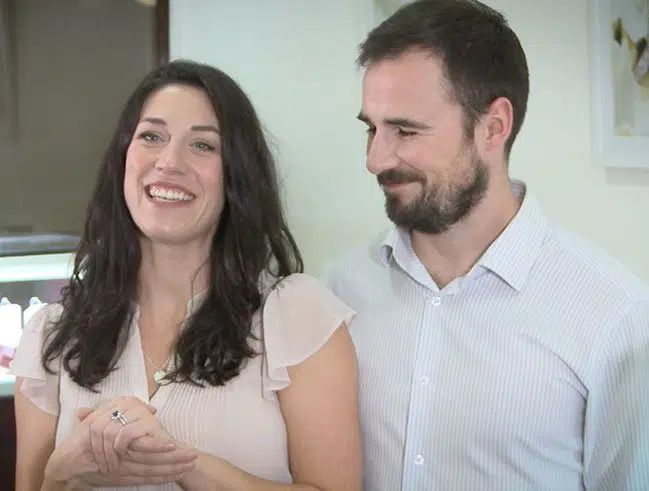 Why Use Waldemar Jewellers?