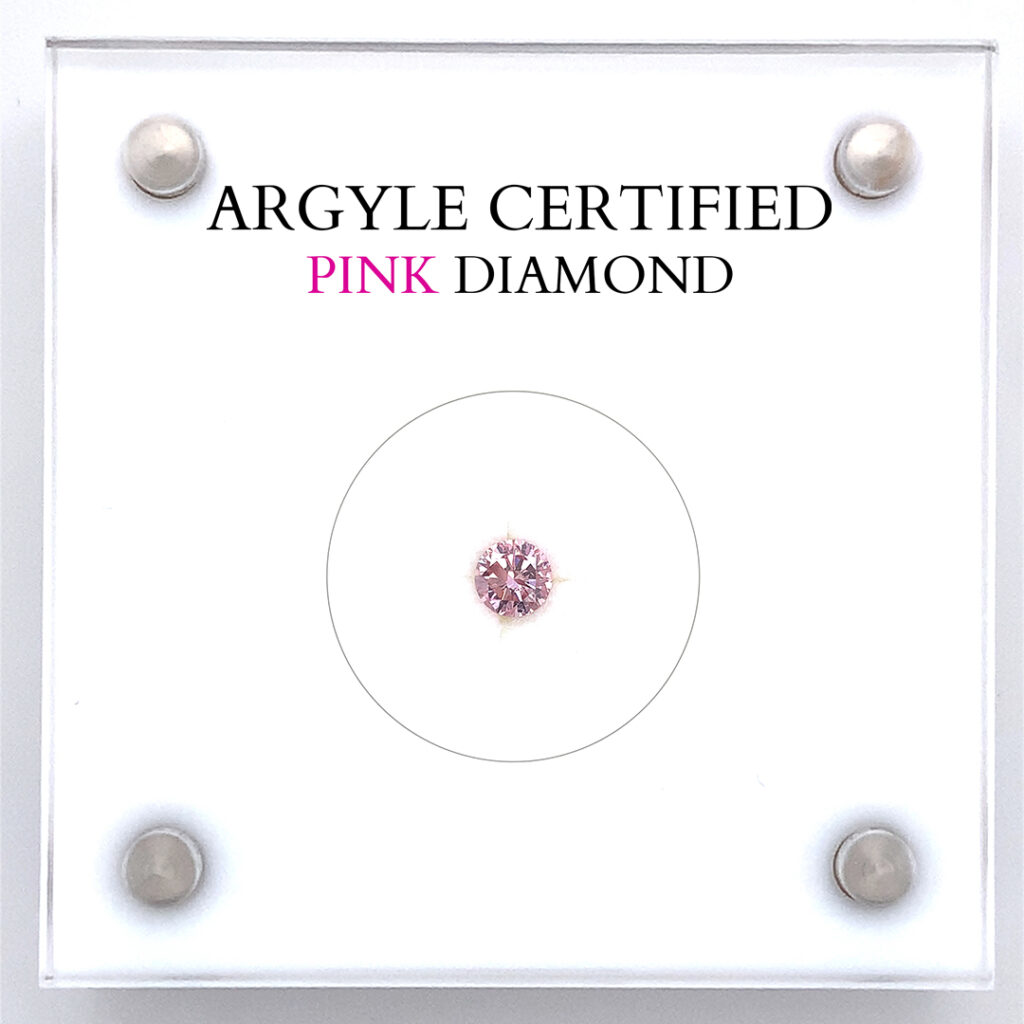 Why are Pink Diamonds From the Argyle Mine So Valuable?
Argyle Certified Pink Diamonds were sourced from the Kimberley region of Western Australia. The Argyle Diamond mine produced 90% of the world's natural pink diamonds, out of all of the diamonds mined at Argyle, only 1% were Pink. This mining operation was permanently closed in 2020. This means these diamonds have become even rarer and have appreciated year on year.
Since 2005, pink diamonds have increased in value by approximately 362% (with a simple average growth of 27.8%) – and Argyle Certified Pink Diamonds have exhibited the most significant increases. Pink diamonds experienced the most interest growth of all coloured diamonds. Over the last 15 years, the prices of pink diamonds have never dropped – and experts don't believe they ever will.
If you are considering investing in Argyle Certified Pink Diamond, book an appointment today with our diamond expert. 
Pink Diamond Argyle Certification Explained
At Waldemar Jewellers, our proficiency in determining the quality of pink diamonds is one of the reasons we have earned the reputation of Sydney's best jeweller.
The most expensive Pink Diamonds are the ones that come with an Argyle Certification.
Each Argyle Certified Pink Diamond over eight points (0.08ct) since December 2016 is laser inscribed with a unique lot number that is only visible under a microscope. These numbers correlate to the Argyle Gem Identification and Authenticity Document, which guarantees the chain of custody from the Argyle mine to a trusted trade partner. Between 2009 – 2016 all Pink diamonds from the Argyle mine, above 0.15ct were inscribed with a lot number and prior to this between 2004-2009 all Pink Diamonds over 0.20 cts have the inscription.
Colour Intensity and Carat Weight are the biggest factors influencing the price of your Pink Diamond.
Book An Evaluation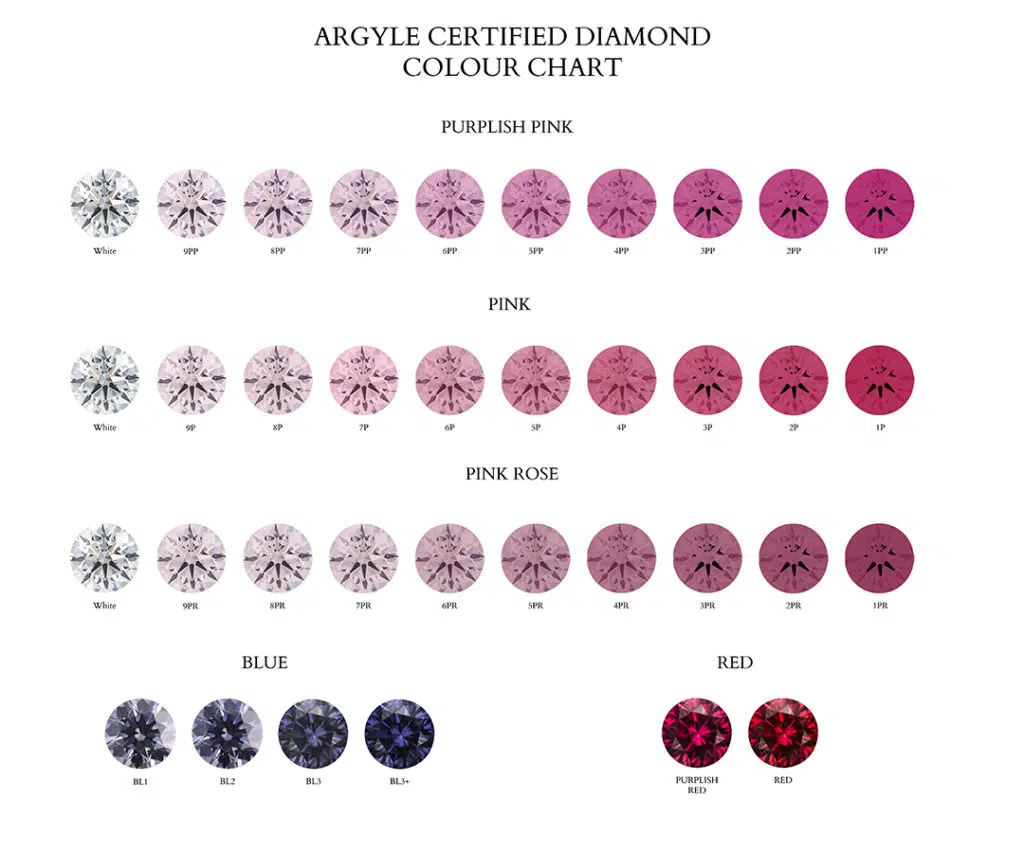 The 4C's Of Pink Diamonds
Colour:
Argyle has their own Colour Grading Scale to measure the intensity and hue of the pink diamond.
PP – Purplish Pink
P – Pink
PR – Pink Rose
PC – Pink Champagne
They are also graded on their colour intensity from 1-9 (1 being the most intense and 9 the least). The most sort after pink diamonds at between 1-6 in intensity.
Clarity: 
FL – Flawless, no inclusions or blemishes visible
IF – Internally flawless, no inclusions only blemishes visible
VVS1 & VVS2 – Very Very Slightly Included, hard for a trained professional to pick up
VS1 & VS2 – Very Slightly Included, minor inclusions
SI1 & SI2 – Slightly Included, noticeable inclusions
I1 & I2 – Included, obvious inclusions
Cut: Some shapes are rarer than others because of the weight loss incurred during cutting.
• Affordable – Radiant, Cushion, Oval, Pear Shape
• Highest Value – Round, Princess, Emerald Cut
Carat Weight & Size: Pink Diamonds are measured by size as well as carat, due to their varying densities. If the colour and intensity is equal, the larger the size, the more valuable the Natural Pink Diamond.
Buy Our Collectors Edition Pink Diamonds 
The Collector's Edition of Pink Diamonds from the Argyle mine, gives everyone access to these beyond rare stones. Certified by the International Gemological Institute and guaranteed to have been sourced from the Argyle Diamond Mine in Western Australia. The Argyle Diamond mine produced 90% of the world's natural pink diamonds, before permanently closing in 2020. This means these diamonds have become even rarer and have been appreciating year on year. Making Pink Diamonds an emerging investment opportunity.
View Collection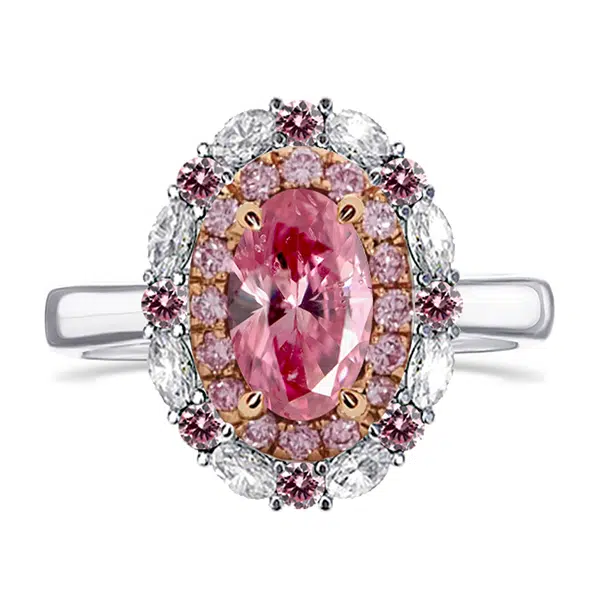 Custom Designed Pink Diamond Jewellery 
The perfect way to pass down your pink diamonds through the generations is by creating a custom piece of jewellery that will last a lifetime. Whether its a pink diamond dress ring, pink diamond halo earrings, a custom designed pink diamond necklace or a pink diamond eternity ring, Waldemar Jewellers Sydney can create the perfect classic piece of custom fine jewellery.
BROWSE OUR Pink Diamond Jewellery
My partner loves her engagement ring from Waldemar. Mark took the time to really listen to the story of our relationship and help craft a beautiful ring which my partner adores. He was also very helpful with arranging for a resizing. I highly recommend Waldemar and Mark for anyone looking to purchase an engagement ring or diamond – every detail is so thoroughly thought through and tailored to your relationship and requirements.
Mark was very helpful throughout the entire process especially when we needed to resize our ring! His explanations about diamonds were informative and his craftsmanship was amazing for a very affordable price. 100% would recommend. My fiance is in love with her ring.
Thank you for designing such an elegant and beautiful ring for my wife. She absolutely loves it! It was great to work with someone like yourself and receive the personal 1:1 attention when we were making a decision on something so dear to us and we are both very happy with the outcome. We walked into your store by accident, but we are both really glad that we did! We had a great experience working with you and would definitely recommend you to others in the future.