BROWSE OUR Pink Diamond Jewellery
The exquisite extremely rare pink diamond is a popular alternative engagement ring to the classic diamond ring. The Pink Diamond is a great investment piece to hand down through the generations. We're confident we can craft you, the perfect custom pink diamond ring at Waldemar Jewellers Sydney.
view collection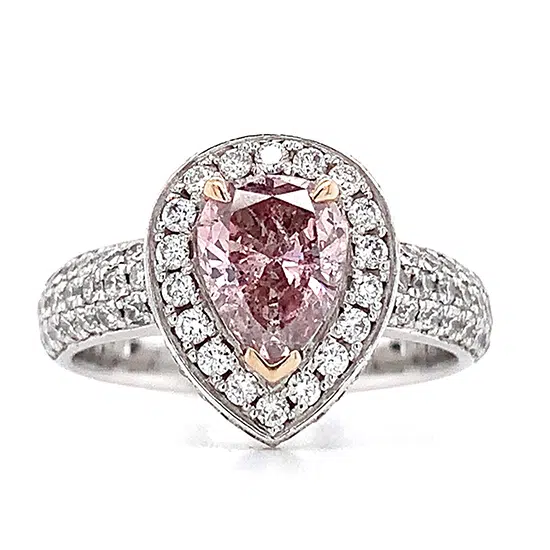 Why Choose a Pink Diamond Engagement Ring?
Pink Diamond engagement rings are a symbol of elegance and sophistication. Because of their colour, pink diamonds are linked to love, tenderness, and innocence, by wearing the stone you are inviting love and happiness into your life. Pink diamonds score a 10 in the Mohs hardness rating, making them strong and durable for everyday use. Pink diamonds work in many engagement ring settings, as the star of a solitaire ring, the side diamonds in a three stone setting or surrounded by white diamonds in a halo. White gold or rose gold works well as it gives the perfect contrast or highlight to your stunning argyle pink diamond stone. Argyle pink diamond rings are the ultimate investment for a lifetime of love.
Book a Consultation
See our range
Pink Diamond Pendant Necklace
An argyle certified pink diamond is among the world's rarest stones. If you want to create a family heirloom with these investment pieces, then a pink diamond necklace is the perfect way.  Being the centre stone in a pendant or as a highlight to a classic diamond, the beauty of the incredible argyle pink diamond will always shine through.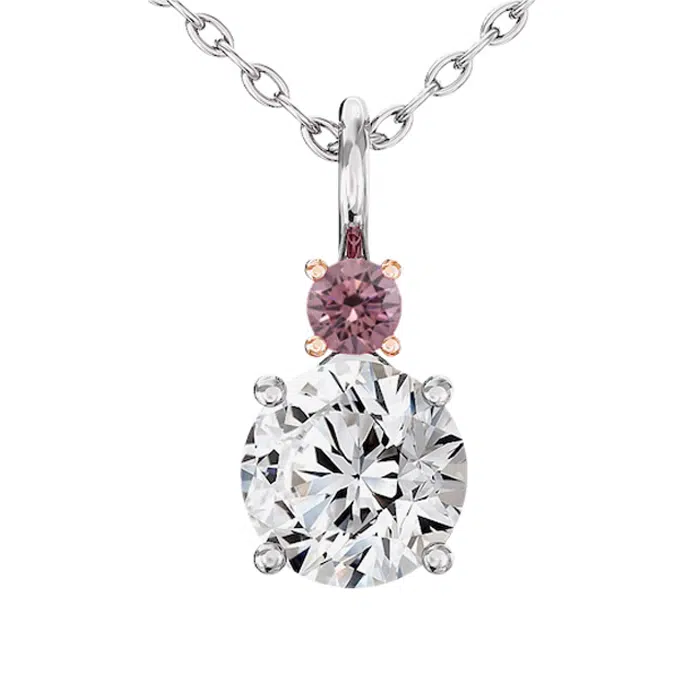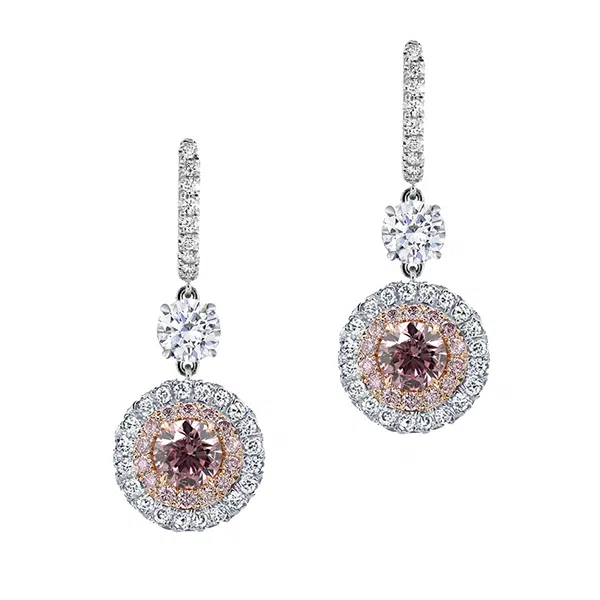 Pink Diamond Earrings
Whether pink diamonds are crafted into rings, necklaces, earrings, or bracelets they always complement their wearer. This gem stands out in every form of jewellery that is used. Pink diamond drop earrings, pink diamond halo earrings, pink diamond stud earrings are all popular.
Pink Diamond Dress Rings
Pink diamond dress rings or pink diamond cocktail rings are custom created for heirloom pieces that can be passed down through the generations. With the rising value of Argyle certified Pink Diamonds in particular this has become a popular option.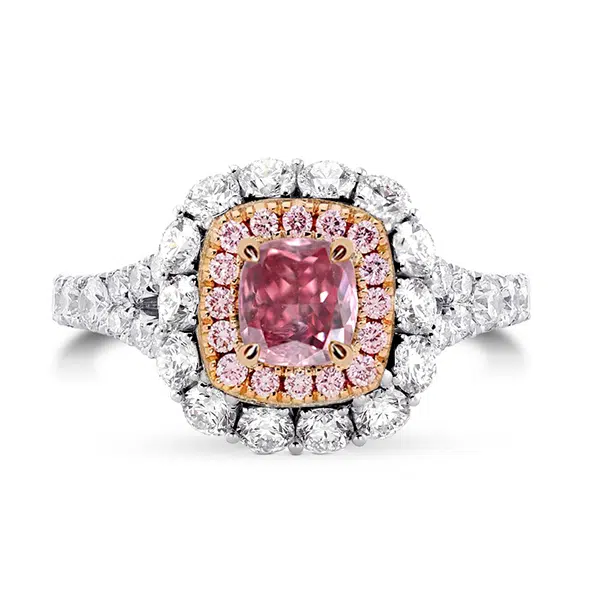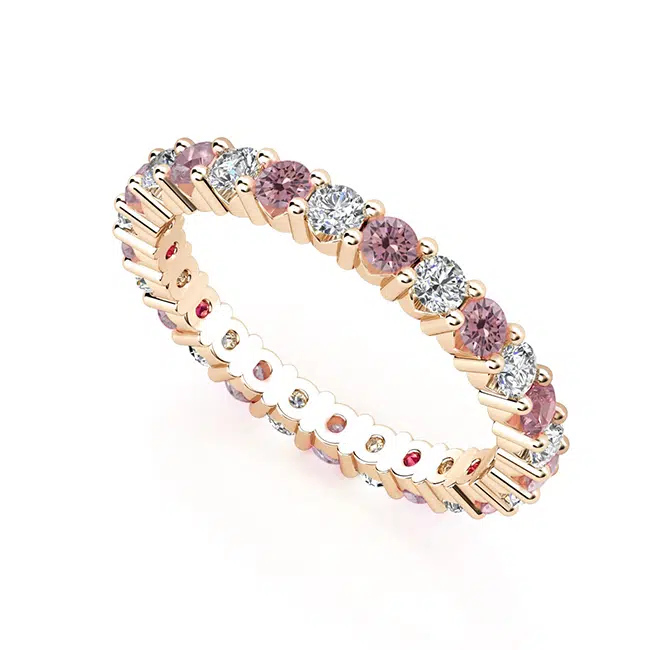 Pink Diamond Eternity Rings
Pink diamond eternity rings are a great gift option for a signification event. Wedding anniversary gifts, milestone birthday gifts, life achievements are all perfect reasons to gift that special person in your life a pink diamond eternity ring.
The Rarity of Pink Diamonds
80% of loose pink diamonds came from The Argyle Mine in Western Australia. However, even in this case, only one per cent of the diamonds found in this mine were pink. This mine has now permanently closed making Pink Diamonds, the rarest of the rare. Pink diamonds are formed of carbon like a white diamond, through millions of years in the kimberlite pipes of volcanoes. But Pink Diamonds have been exposed to even more intense heat, pressure and time transforming the diamond crystal into grain-like wood. The grains are compressed so tightly that they will only allow pink light to penetrate and shine through the diamond. The colour pink has long been associated with the sweeter emotions. During England's Elizabeth era (1558-1603), it was thought to represent happiness and delight.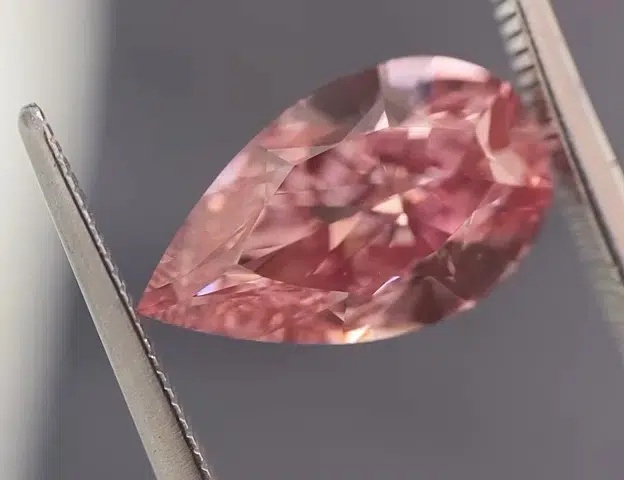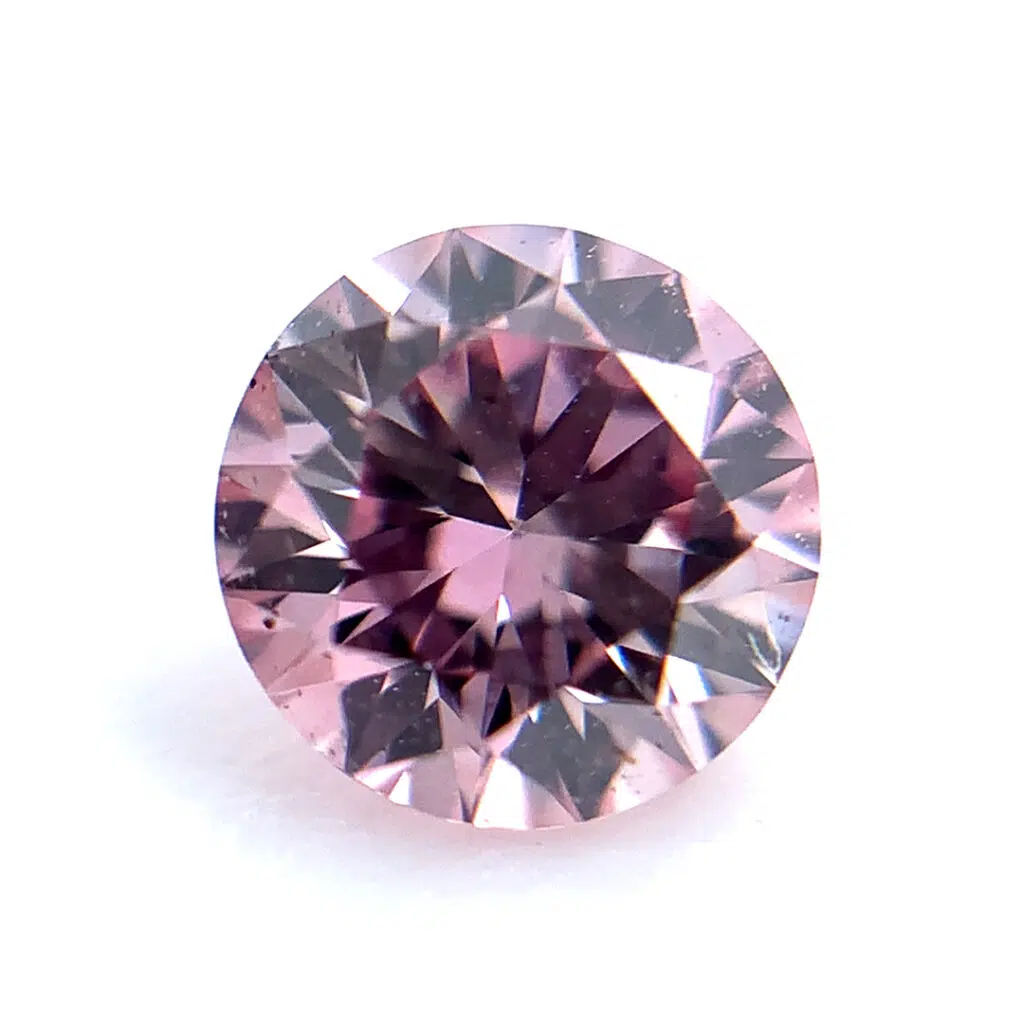 Celebrities Wearing Pink Diamonds
Its stunning beauty has attracted many celebrities to the pink diamond. Namely, Blake Lively was given a Pink Oval Diamond weighing 7 carats and is valued at an estimated $2.5 million. A massive 11-carat pink pear-shaped diamond also adorns the finger of Anna Kournikova given to her when Enrique Iglesias proposed. In 2009 it was valued at $2.5 million. Followed by other celebrities such as Jennifer Lopez, Mariah Carey, and Victoria Beckham who spent millions of dollars for an incredible pink diamond.
Here at Waldemar jewellery, you can create your own unique pieces with us.
Book a Consultation
See our range
Custom Designed Pink Diamond Fine Jewellery
Pink diamond custom jewellery exudes unparalleled elegance and opulence. Each piece is a testament to the rarity and beauty of these exquisite gems, capturing the essence of luxury. Crafted with meticulous attention to detail, pink diamond custom jewellery transforms your stone into something even more beautiful. Whether adorning a necklace, ring, or bracelet, these stunning creations radiate a sense of individuality and timeless allure. The delicate interplay of pink diamonds with complementary stones and precious metals results in a masterpiece that is uniquely personal, making it a cherished heirloom for generations. Elevate your style with the allure of pink diamond custom jewellery—a true embodiment of sophistication
Browse our full range of pink diamond fine jewellery to find a beautiful statement piece for you or your loved ones.
View Collection