Bespoke heart Shape Engagement Rings

.
FREQUENTLY ASKED QUESTIONS
What is an heart cut diamond? 
Heart-cut diamonds are made up of between 56 and 58 facets. The heart-cut diamond often features "French tips" on the pointed end that helps to magnify shine and brilliance. The heart diamonds cutting process begins with a pear-cut diamond, which is then further elaborated into a heart shape by cutting the cleft and rounding out the sides. Because of their complex shape, heart-cut diamonds of 0.5 carats or larger tend to look the best. The heart-cut is also considered a modified brilliant-cut shape and is popular for both engagement ring settings and solitaire pendants.
Do heart cut diamonds look larger than other types?
Heart cut diamonds do tend to look bigger than standard cut diamonds. The reason is they exhibit edge-to-edge brightness. While the darker middle section and outer edges of many standard cut diamonds make them seem smaller, especially when the diamonds are viewed from a distance.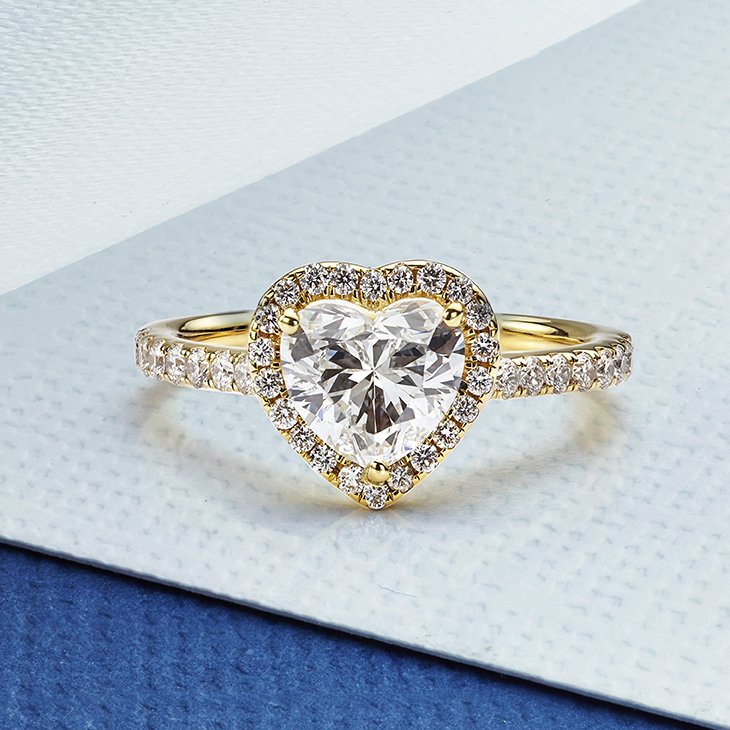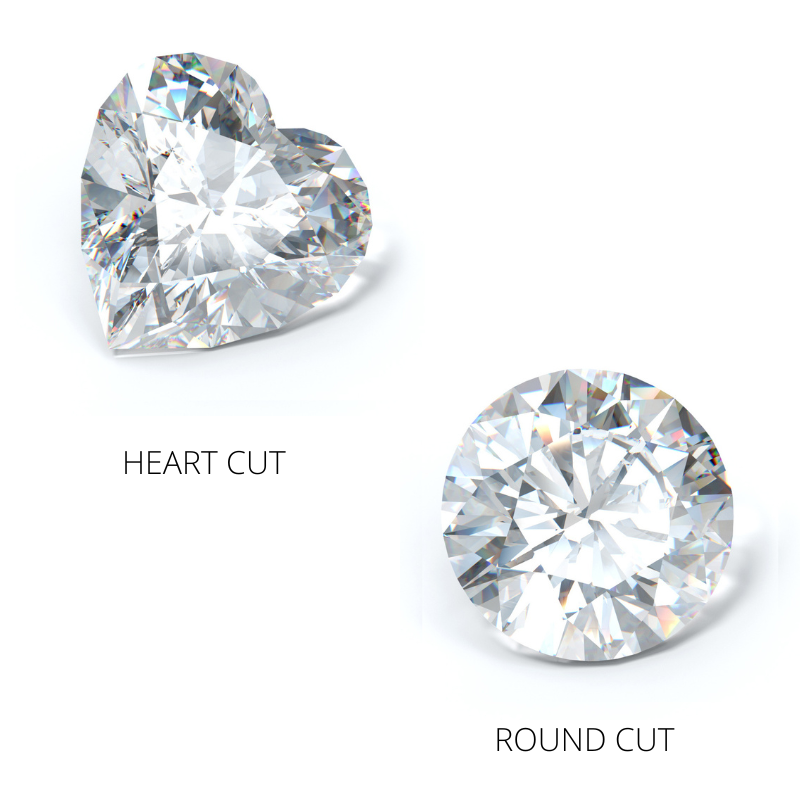 Heart Cut or Round Cut Diamonds?
The modern round brilliant cut diamond has 57 facets, which rises to 58 facets if it is included in the bottom cutlet. The heart diamond cut also features 58 facets. The factor that dictates whether a round brilliant cut diamond will exhibit a heart diamond cut is a combination of proportions and optical precision.
Optical precision is the consistency of facet shape, and size. But it also requires extreme precision with regards to the alignment of the facets, as they are indexed, or polished upon the surface of the diamond.
Each ring has its own uniqueness and can be easily recognised. Both can look fantastic in a ring especially if you choose them for an engagement ring
Why Choose a Heart Shaped Engagement Ring
The heart diamond cut is a timeless symbol of love, they are a unique and special alternative to the more common diamond cuts. The way the heart diamond is cut makes it harder to distinguish the colour of the diamond. Meaning that you don't have to choose a flawless colour grade. Heart diamond cuts are used in a variety of jewellery pieces, from pendants to bracelets and more. However, they are the most used as a centre stone in a diamond engagement ring. Most heart diamond cut engagement rings are relatively simple in design: streamlined styles emphasise the special silhouette of the diamond's shape. Which offers plenty of drama on its own. Many celebrities have been given a heart shaped diamond engagement ring including Lady Gaga.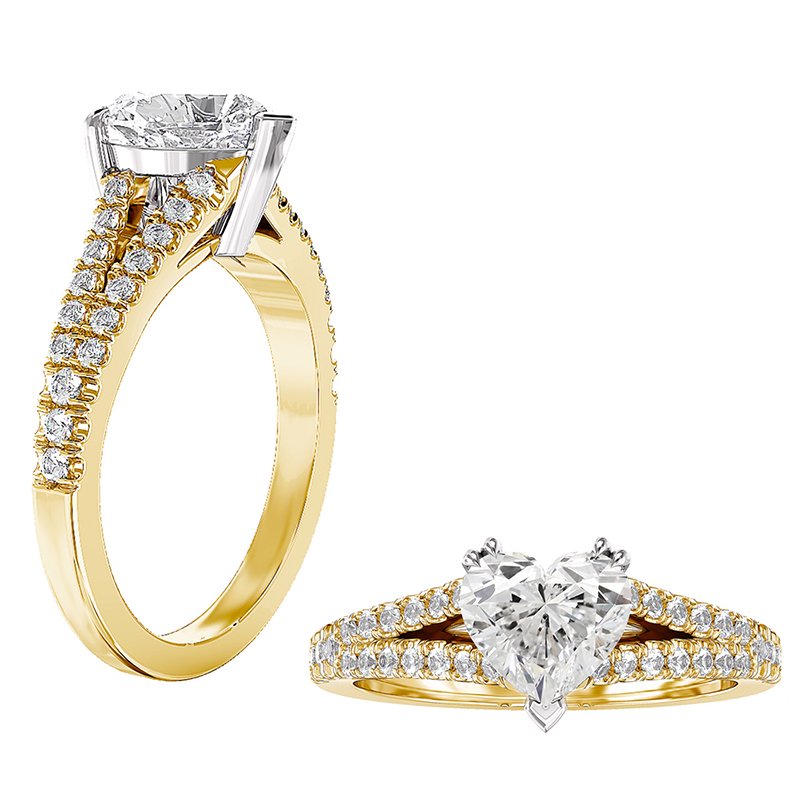 A little History of Heart Cut Engagement Rings
The heart diamond cut was created in 1463. During private exchanges between the duke of Milan, Galeazzo Maria Sforza, and the Duke's confidante Nicodemo a heart-shaped diamond was discussed. Heart cut diamonds were also mentioned in royal courts by 1562, it seems that Mary Queen of Scots sent England's Queen Elizabeth I a heart-shaped diamond ring. This gesture has gone down in history as one of the most ardent symbols of friendship and goodwill between royals ever recorded. This diamond cut is associated with symbols of love and admiration.
Other popular engagement rings styles
We've loved working with Mark to create my engagement ring and our wedding bands. We couldn't be happier with the service. My engagement ring design is Mark's signature design and it is absolutely stunning! Thanks so much Mark!
Mark is a lovely guy, very easy to work with and helpful. We love the ring he made for us and delivered right on time. Thanks mate!
Mark made my engagement ring and my wedding ring. Both are stunning and I couldn't be happier with them. Mark is easy to deal with, he really listens to what you want helps you design the perfect pieces. Thank you Mark!