Custom Made CUSHION CUT Engagement Rings
FREQUENTLY ASKED QUESTIONS
What is a cushion cut diamond? 
A cushion cut diamond is a square or rectangle-shaped diamond with softly rounded corners that makes it resemble a cushion. The proportions of a cushion cut can vary depending on the specific diamond. Some cushion cut diamonds can be long and narrow, and others might appear to have a shape closer to a square.
A cushion cut engagement ring or dress ring features a cushion cut diamond or gemstone.
Do cushion cut diamonds look larger than other types?
The apparent size of any diamond comes down to its carat weight distribution and the size of its facets. A cushion cut diamond is generally deeper than a round diamond, making it appear slightly smaller when viewed from the top; however, cushion cut diamonds are slightly less expensive than round brilliant cut diamonds so one can obtain the similar measurements within a set price range.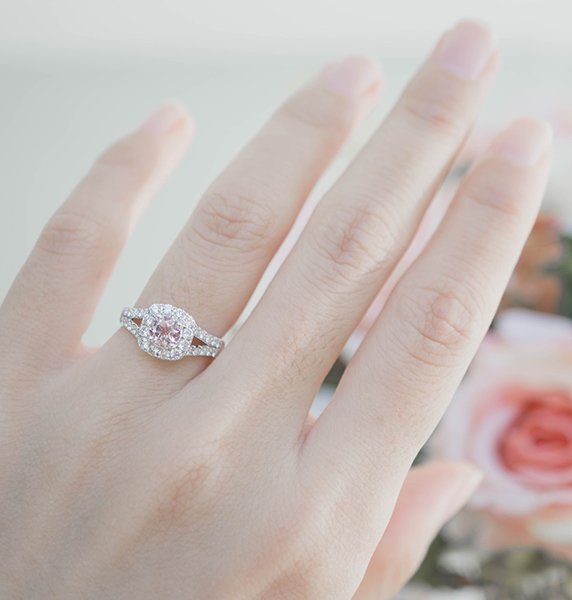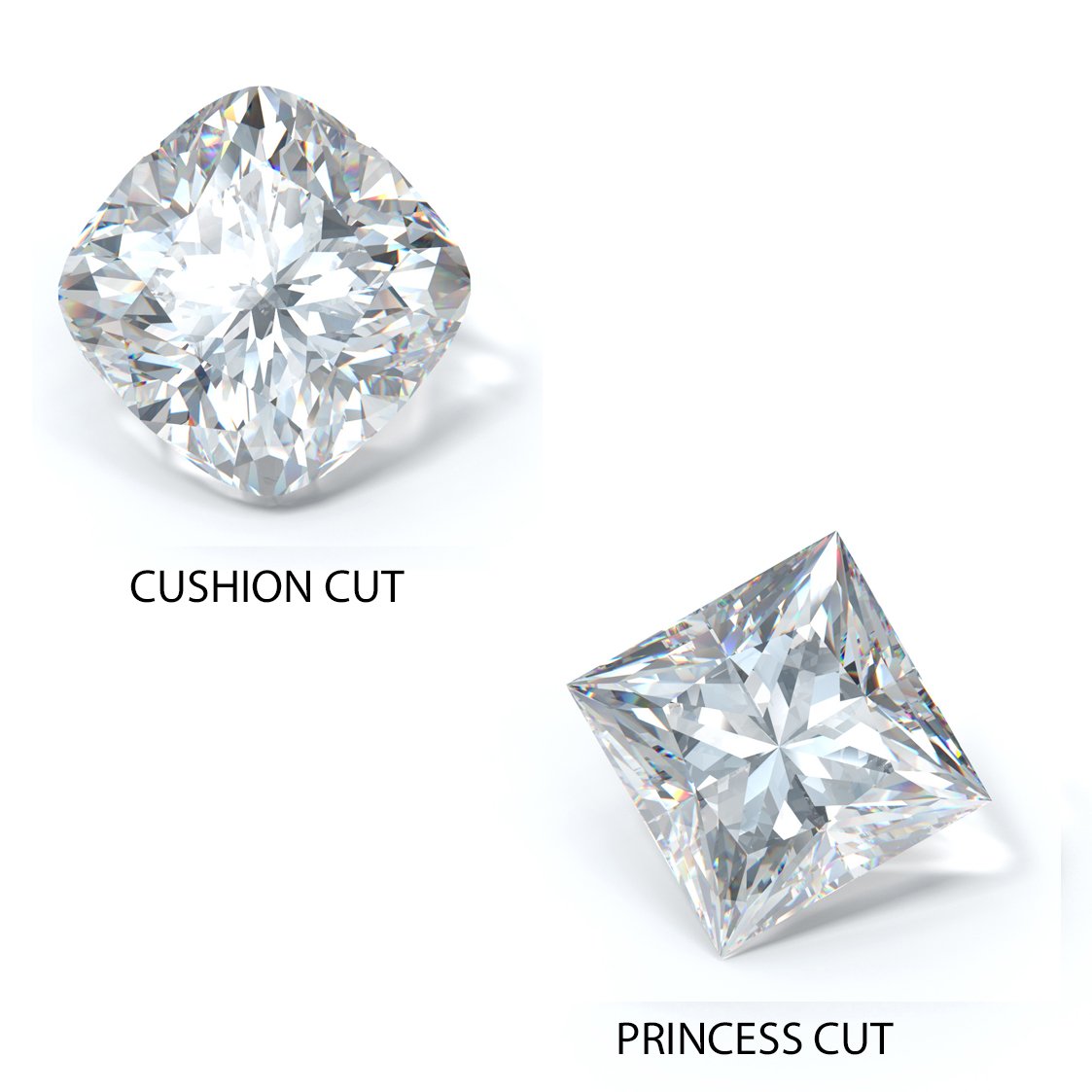 Cushion Cut or Princess Cut Diamonds?
Both the princess cut and cushion cut diamonds are highly sought after for their ability to offer a central focal point to engagement ring settings; however, the two diamond cuts are very different.
Cushion cut diamonds, for instance, feature rounded edges which lend to a softer feel. On the other hand, princess cut diamonds offer a more modern and geometric look to engagement ring settings.
When it comes to deciding between a cushion cut or princess cut diamond for your ring, the final decision really comes down to your personal preference as both diamond shapes have very unique looks.
Why Choose a Cushion Cut Engagement Ring?
In recent times, couples are increasingly turning to non-round or "fancy shaped" diamond rings to add an element of distinction to their engagement ring. Cushion cut diamonds are one of the most well-known fancy shapes and a great choice to set your ring apart. The Cushion cut diamond combines impressively cut facets for dazzling sparkle and softly rounded corners. If you love solitaire or halo engagement rings, a cushion cut diamond ring will be the perfect choice. Many celebrities have chosen a cushion cut diamond for their engagement ring, including Meghan Markle.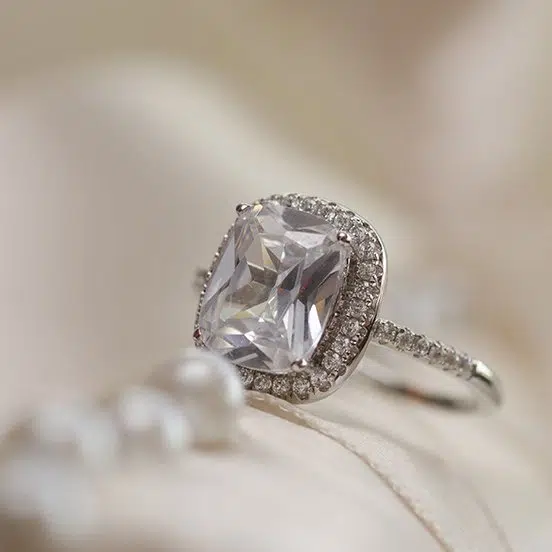 A little History on Cushion Cut Engagement Rings
The cushion cut diamond which was once upon a time referred to as mine cut, combines a square cut with rounded corners. It evokes the shape of a pillow which is where it got the name cushion cut. This classic diamond cut has been around for almost 200 years. During the first century of its existence, it was in fact the most popular diamond shape. Until the early 20th century, the cushion cut diamond was the de-facto diamond shape.
Traditional cushion cut diamonds return light in a chunkier pattern than modern cuts. Combined with the enlarged culet this created a distinctive look that is prized today among dealers in antique diamonds.
Partially based on cut research initiated by Marcel Tolkowsky in the 1920's, refinements to cushion cut diamonds over time. Such as shrinking the culet, enlarging the table, and improving cut angles for increased brilliance, have led to a resurgence in popularity. Many buyers are attracted to the antique feel combined with modern light performance offered by the cushion cut.
Book An Appointment
gemstone cushion cut engagement rings
Other popular engagement rings styles
Mark is an extremely skilled very creative artistic very patient designer. He designed my beautiful brilliant glistening diamond Engagement ring along with my husband and my wedding rings. We both receive endless compliments. Would highly recommend Mark and we have been.Truly a pleasure to work with.
Many thanks again Mark.
I could not be happier with the sapphire ring Mark designed and made. I felt very confident and comfortable with the experience. Thank you Mark.
Buying an engagement ring is a daunting task, but Mark made the process painless and easy; answering any questions, being patient with changes and offering a very personalised experience. Absolutely recommended for anyone looking for an expert jeweller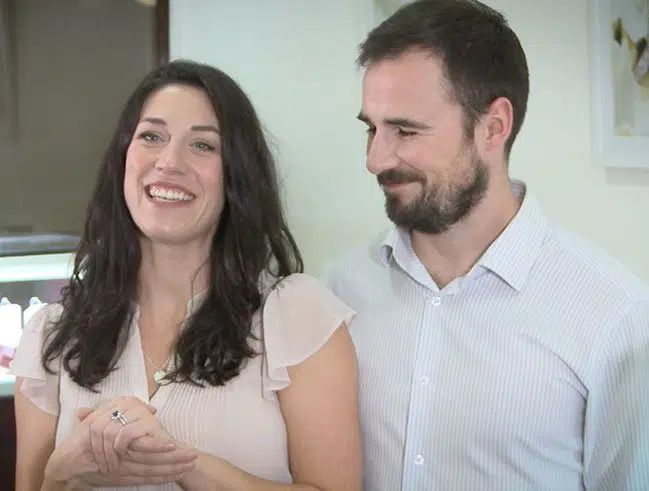 Why Use Waldemar Jewellers?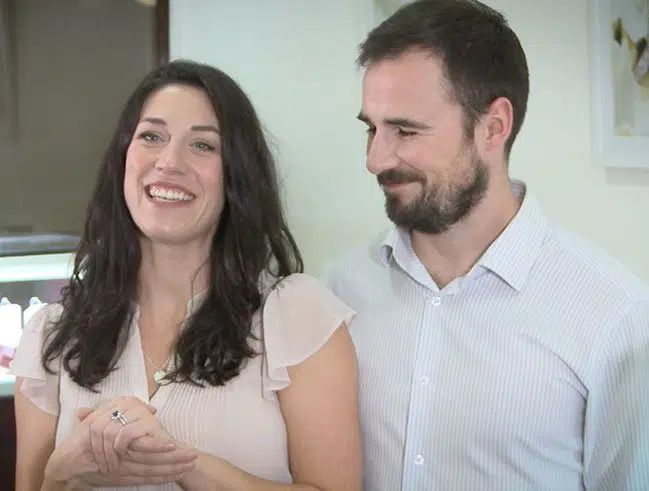 Why Use Waldemar Jewellers?