Custom made wedding rings Sydney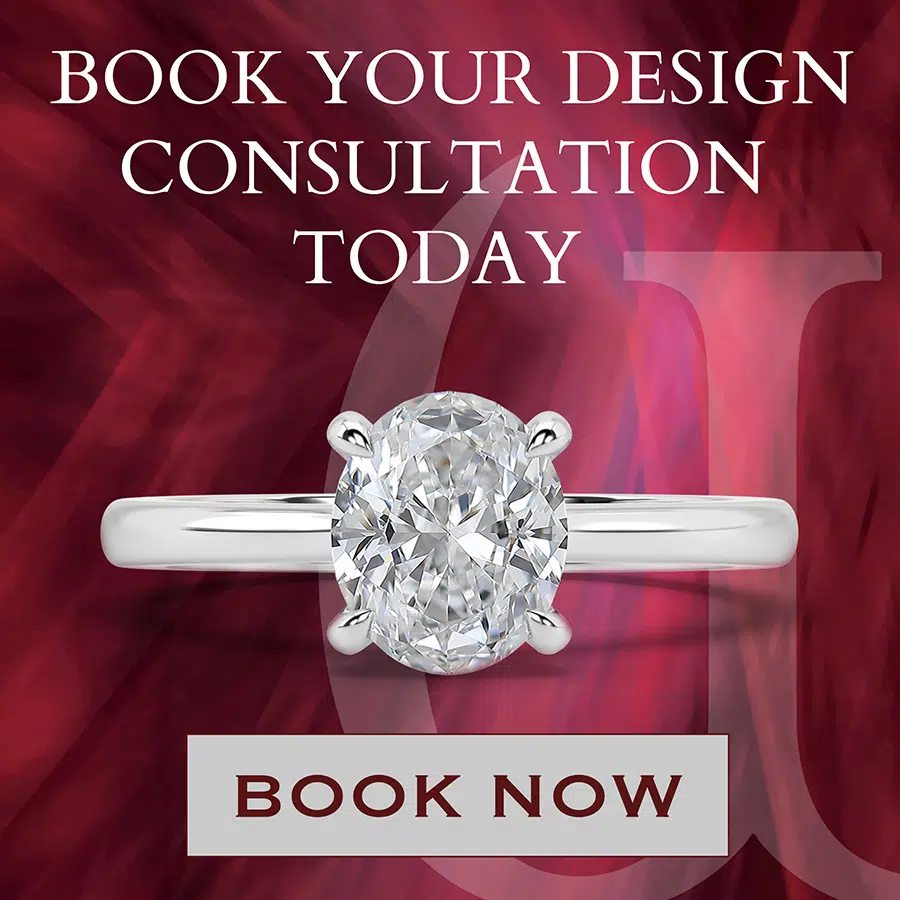 Custom Designed Wedding Bands for Her and Him
As an award-winning Sydney jeweller, we specialise in crafting bespoke wedding rings that are truly one-of-a-kind. Each custom piece is meticulously created to match your unique desires and requirements. Whether you have a clear vision or seek guidance on contemporary trends or timeless designs, we offer complimentary one-on-one free consultations at our conveniently located showroom in The Dymocks Building, situated in Sydney's CBD. During this consultation, our expert jewellery designers will explore various specifications, styles, and options for your custom wedding rings, ensuring that you are well-informed before making your ultimate wedding band choice.
About our Sydney custom made Wedding Ring services
Here at Waldemar Jewellers, we will work with you in designing your custom made wedding rings in Sydney. We are specialists in detailing and crafting wedding rings that capture the commitment our clients will make to each other.
The process begins with a design consultation with our head designer voted best jeweller in Sydney. We will let you lead the design process by taking inspiration from your suggestions and getting to know your personality. During the consultation, we will create sketches so your vision appears on paper. This will be refined until the desired outcome is achieved.
We also specialise in fitted wedding rings, which is an added value to the brides. This wedding ring set ensures that the engagement and wedding rings complement each other's design, style and shape. This is a good way to ensure that your rings will last a long time because both rings will be safe from the usual scratches and wear-and-tear.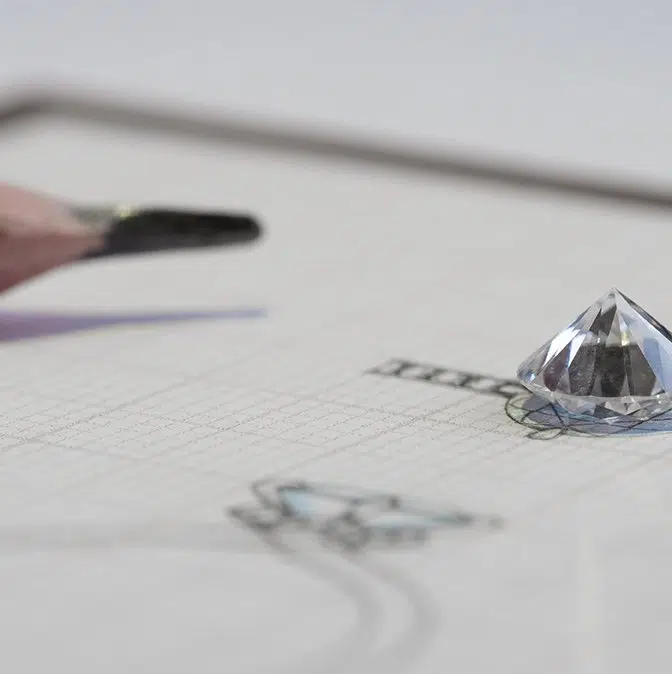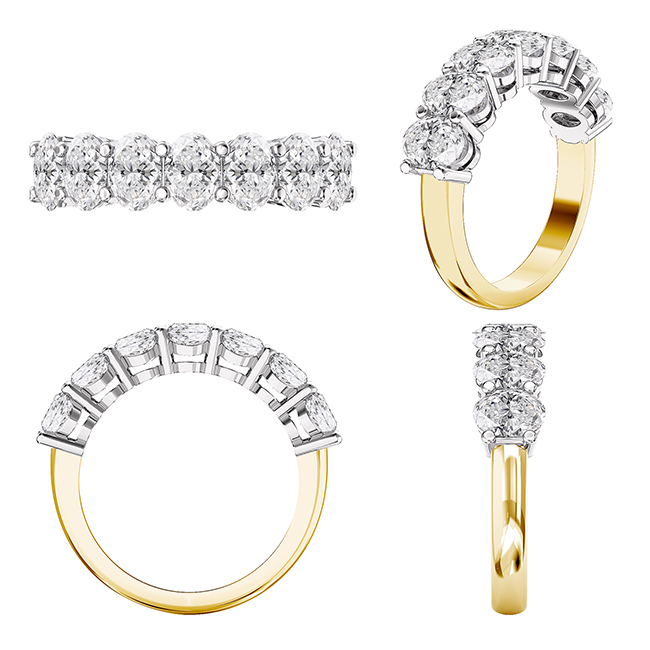 Once you agree with the image and the specifications of the sketch, we will generate an accurate 3D render of your wedding rings. This enables you to view a realistic visual of how the finished piece will look like before it goes onto production. This process makes it easier for you to decide on whether or not you will approve the final design. After you gave us the go ahead, the craftsmanship magic begins.
We purchase only the finest raw precious materials before handcrafting your special purchase and we can also guarantee that we only work with the best Sydney jewellers and craftsmen. Once the rings are finished to perfection, we will box them up for collection, ready to be part of your big day.
Check our wedding rings collection for inspiration, we also specialise in men's wedding rings.
Why custom design a Fitted Wedding Ring?
I can be very difficult to find a wedding ring that enhances the beauty of your engagement ring without looking gappy or cause extreme wear and tear to both rings. Waldemar Jewellers in the Sydney CBD specialise in creating fitting wedding bands that work perfectly with your existing rings.
learn more