Bespoke emerald cut Engagement Rings
FREQUENTLY ASKED QUESTIONS
What is an Emerald Cut diamond? 
An emerald cut diamond is a rectangular gem with a step cut, characterised by cropped corners and facets arranged in a linear pattern. With a larger table, it produces a hall of mirrors effect that highlights the diamond's luster. The proportions of an emerald cut diamond are variable and depend on the individual stone; some may be long and narrow, while others exhibit a shape closer to a square. An engagement ring or dress ring with an emerald cut design showcases either an emerald cut diamond or gemstone.
Do emerald cut diamonds look larger than other types?
Emerald cut diamonds do appear larger than other diamond cuts. This is due to its elongated shape, making the ring finger appear slimmer. The open table top of the emerald cut diamond also creates the illusion that it is a bigger stone than it is.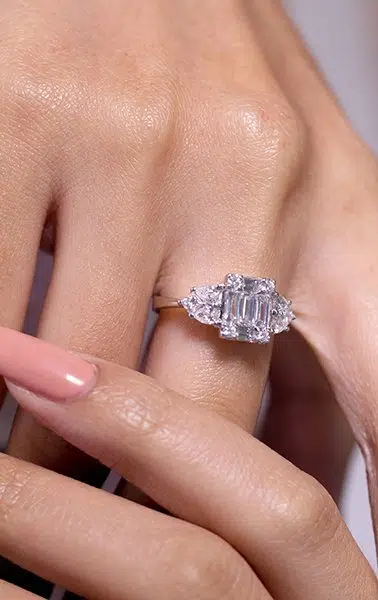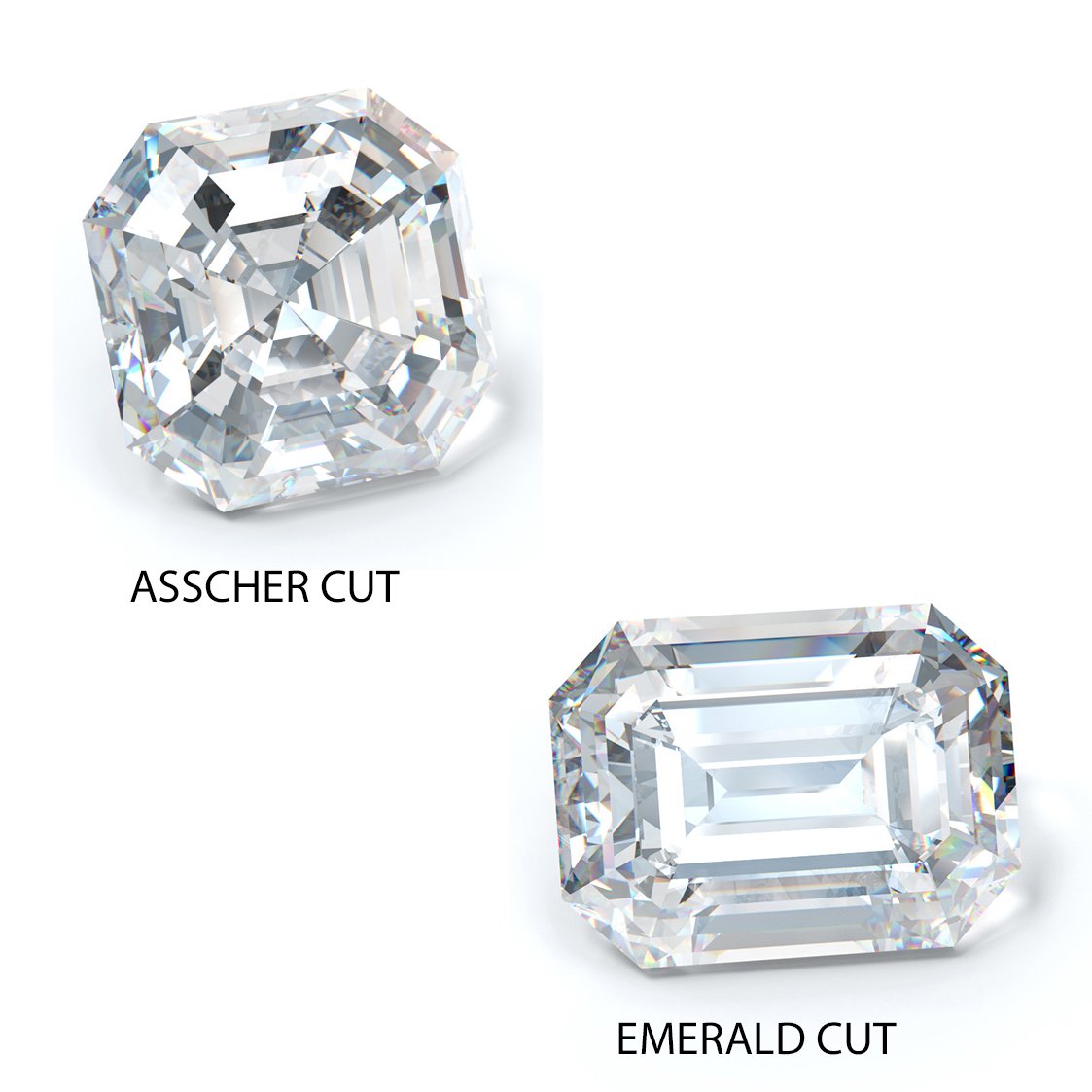 Emerald Cut or Asscher Cut Diamonds?
These two diamond shapes are easily confused as they are both a step-cut diamond. Most people think the difference is that Asscher is a square shape and Emerald is rectangular, this isn't always the case. The ratio of an Asscher Cut normally has a length to width ration of 1 – 1.06. An Emerald cuts ration is normally 1.5-1.75.
Emerald Cut diamonds also have a larger table that shows off the clarity of the diamond. While Asscher cuts tend to have more faceting and steps creating an X pattern when viewed from the top.
When it comes to deciding between an emerald cut or asscher cut diamond for your engagement ring, the final decision really comes down to your personal preference. Both diamond shapes are very popular when creating a vintage/antique/art deco style engagement ring.
Celebrities Who Chose an Emerald Cut Engagement Ring.
The emerald cut engagement ring has become very popular within celebrity circles. This is partly due to the illusion the cut gives of appearing bigger than it is. High profile emerald cut engagement rings include; Beyonce, Amal Clooney, Paris Hilton, Maria Sharapova, Elizabeth Taylor to name a few.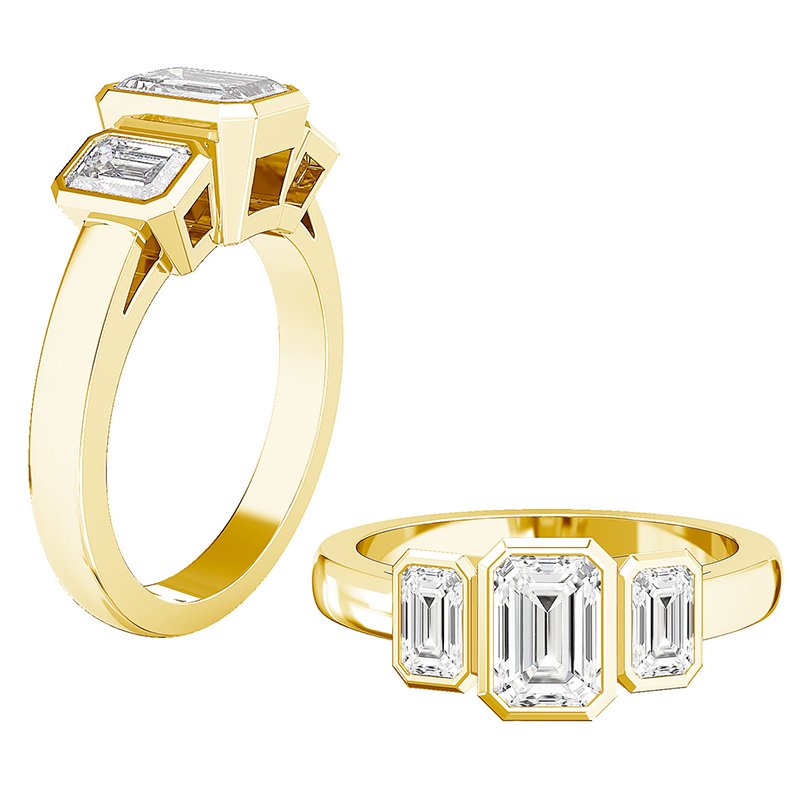 A little History of Emerald Cut Engagement Rings
The emerald cut diamond is one of the oldest diamond shapes dating back to the 1500s. It was first developed for the emerald gemstone as it reduced the pressure on the stone and decreased the risk of chipping (hence the name Emerald Cut). The emerald shaped diamond gained popularity during the 1920s, when its name was coined. As the style trend of this era was Art Deco, the emerald cut diamond lent itself very well to this look.
gemstone emerald cut engagment rings
Other popular engagement rings styles
Mark was great when designing an engagement ring, took time to explain all the aspects and help to make sure it was perfect. The ring is beautiful, very high quality.
Perfect service and perfect result.
Mark really is a MASTER at understanding what you want in a ring and exceeding your expectations on delivery. A refreshing, unpretentious and friendly approach to jewellery.
I spent days and days visiting jewellers all over Sydney and Mark was by far the best in terms of service, cost and now finished product. You won't be disappointed! The results are fantastic.
We've loved working with Mark to create my engagement ring and our wedding bands. We couldn't be happier with the service. My engagement ring design is Mark's signature design and it is absolutely stunning! Thanks so much Mark!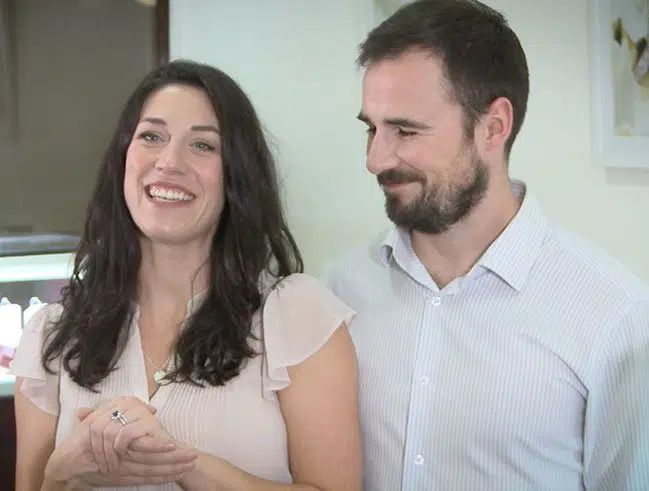 Why Use Waldemar Jewellers?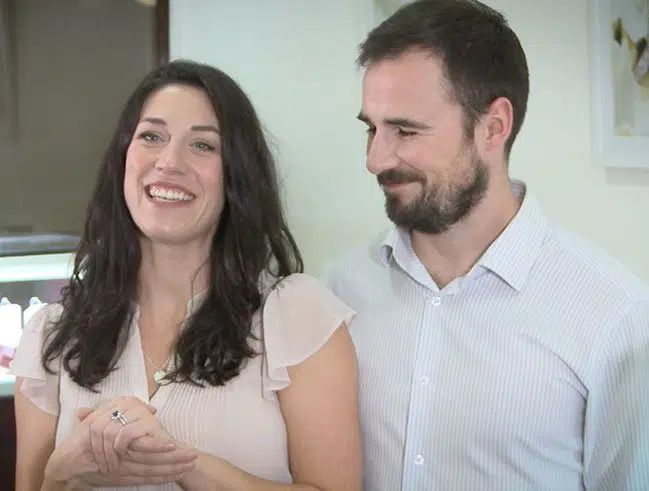 Why Use Waldemar Jewellers?