BROWSE OUR SAPPHIRE RINGS
This exquisite precious gemstone is a popular alternative engagement ring to the classic diamond ring. Made popular in the 1980s by Princess Diana, the Sapphire has stood the test of time. We're confident we can craft you, the perfect custom sapphire ring at Waldemar Jewellers Sydney.
See all products
Why Choose a Sapphire Engagement Ring?
There are few occasions as special and unforgettable as your engagement day. Like your lifelong commitment to one another, your engagement ring should also be made to last a lifetime. If you're looking for a sapphire engagement ring in Sydney, Waldemar Jewellers are experts when it comes to gemstones. A natural sapphires' unique mineral disposition has earned a reputation for being exceedingly durable and resilient, making it the perfect choice for everyday wear. 
At Waldemar Jewellers Sydney, we are wholly committed to crafting an alternative ring to your traditional engagement ring. Our team of artisan Custom Engagement Ring specialists, place the greatest value on bringing your unique vision to life. Using only the most exquisite Certified Ceylon Sapphires and Certified Australian Sapphires.
Book a Consultation
See our range
Centre Stone or Accent Sapphires
One of the pros of having a sapphire as the centre stone of your engagement ring, is that sapphires are usually more affordabale than diamonds. This means with the same budget you can get a larger stone! If you are set on a diamond as the centre piece, then sapphires can add a beautiful accent to your engagement ring.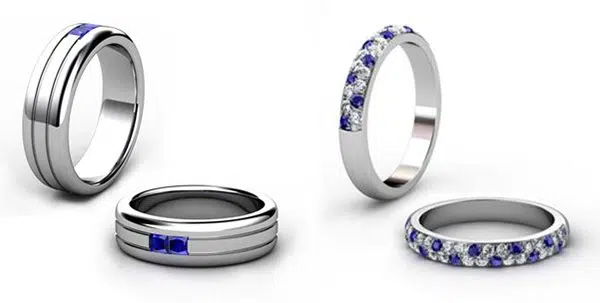 Sapphire Wedding Bands Adding "Something Blue"
Rising in popularity is the inclusion of sapphires in a wedding band. Either to complement the engagement ring or incorporating the wearing "something blue" tradition into your wedding day.
The Timeless Allure of Sapphire
There's no doubt sapphires are among the most desired and sought-after gemstones. For centuries, dating back to Ancient Greece the sapphire has been a prized possession of many cultures across the world. The opulent blue colour most commonly associated with sapphires, was believed to reflect royalty, pureness and tranquillity. Having been sent from a divine source to the people. This cherished gemstone is also commonly associated with spiritual, mental and emotional restoration and clarity. Thought to possess an unmatched frequency that comes with a wealth of health benefits.
The appeal of a sapphire is not only in its exquisite form when crafted into rings. Nor in its captivating colour but its sheer resilience and durability. If you're looking to invest in a truly timeless ring, one that can be passed down through generations. Then this prized gemstone is certainly a star player. It's also an excellent option for those looking to create an heirloom or inheritance for their next of kin. With a highly versatile palette to work from, the design opportunities with this gemstone are limitless.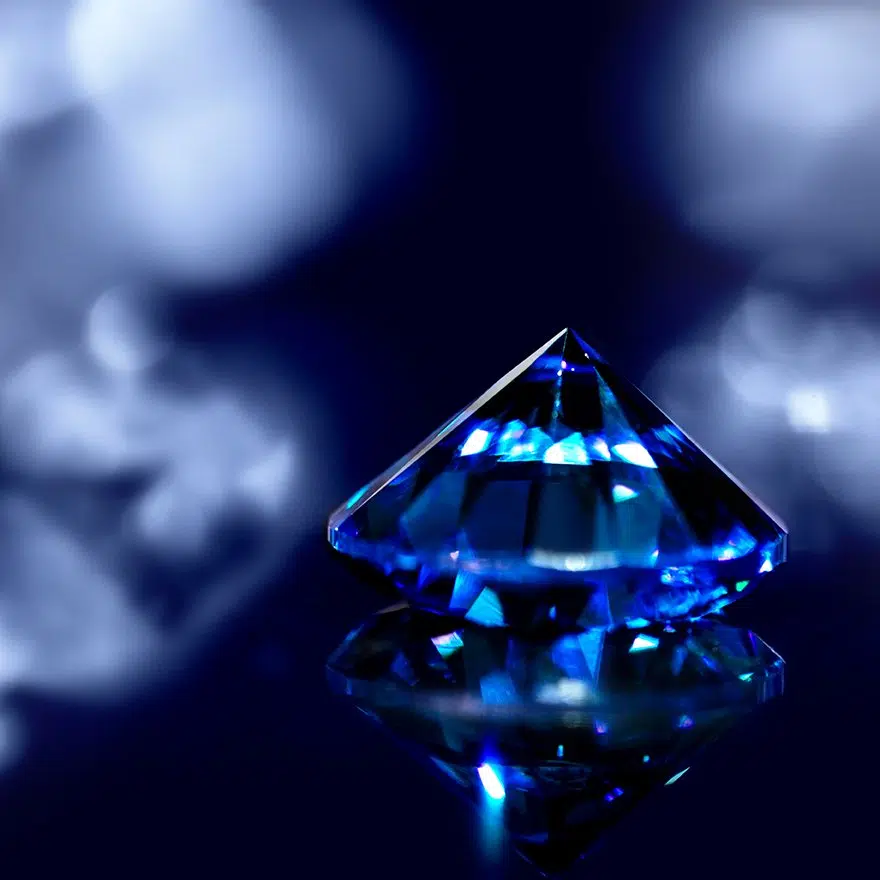 The 4 C's of Sapphire: Cut, Colour, Clarity, Carat Weight & Size
At Waldemar Jewellers, we pride ourselves on the incomparable knowledge and expertise that our team holds. We are unconditionally committed to excellence, delivering unmatched service to all our clients.
Our proficiency at determining the quality of jewels and gemstones is one of the reasons we have earned the reputation of being Sydney's best jeweller. When assessing the quality of sapphire, we follow the four C's; cut, colour, clarity and carat weight.
Cut: The beauty of this gemstone can be wholly enhanced by the right cut.
Colour: The quality of sapphire colour is based on the assessment of hue, tone and saturation.
Clarity: Sapphire clarity is heightened by environments that are abundant in trace-minerals.
Carat Weight & Size: Sapphires are measured by size as well as carat, due to their varying densities.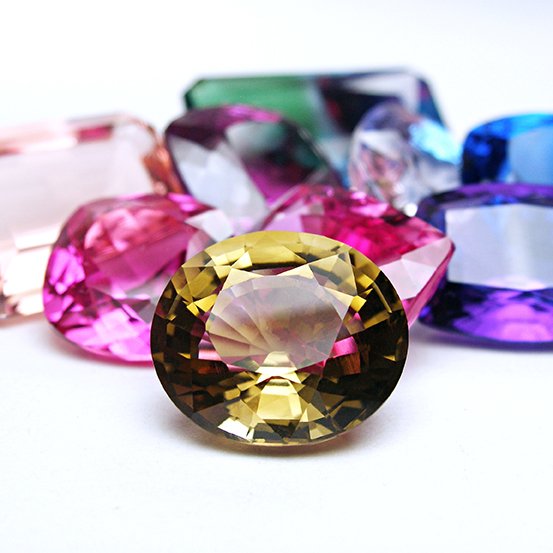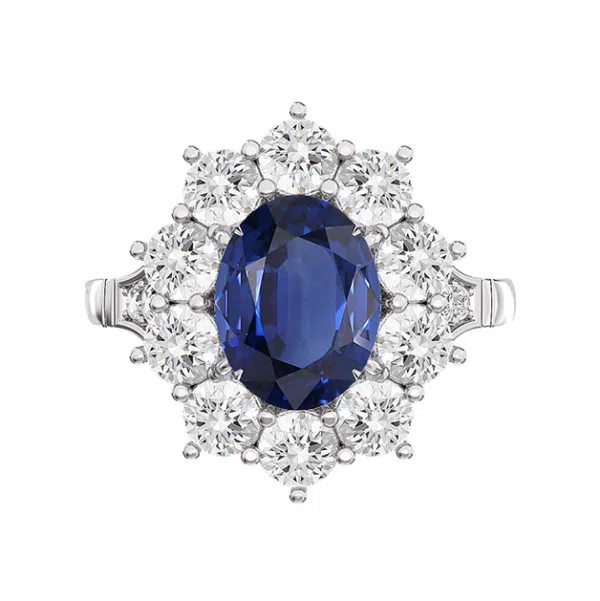 Royalty Approved Sapphires
There's a long-standing love of sapphires among celebrities. Recently Princess Beatrice has chosen a padparadscha sapphire, as the centrepiece of her beautiful sapphire engagement ring. Whilst many others choose the classic blue sapphire and diamond engagement ring. Including Kate Middleton, Victoria Beckham, Liz Hurley, Penelope Cruz and Mary-Kate Olsen. Contact Waldemar Jewellers today to create your own unique sapphire engagement ring.
Book a Consultation
See our range
Choosing Your Sapphire Colour 
While the opulent Ceylon Blue Sapphire is most commonly associated with sapphires. These precious gemstones come in every colour of the rainbow. In addition, each coloured sapphire is unique in its lustre, intensity and shade. Thankfully, our team at Waldemar Jewellers will help guide you through the different colour options available to you.
Padparadscha Sapphires
As one of the rarest gemstones, Padparadscha Sapphires sit at the top of the gemstone pyramid. With its radiant light hue that ranges from intense yellow-pink to light peach. They make for one of the most beautiful and sought-after stones and therefore on of the most expensive.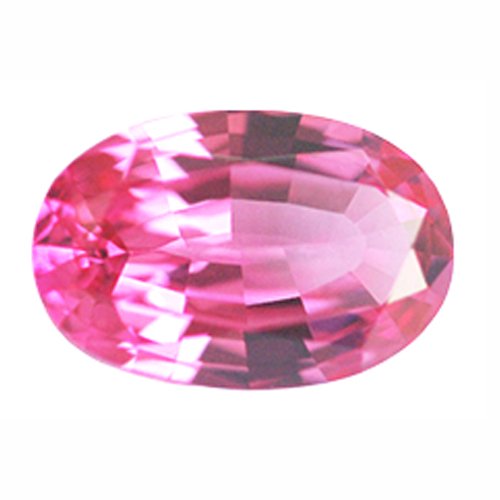 Pink Sapphires
The elegant pink sapphire often ranges from light pink to fuchsia. They make a gorgeous alternative to rubies, which are deeper in colour and lean towards red. The line between pink sapphires and rubies has been contended for decades and is often left to the discretion of gem experts.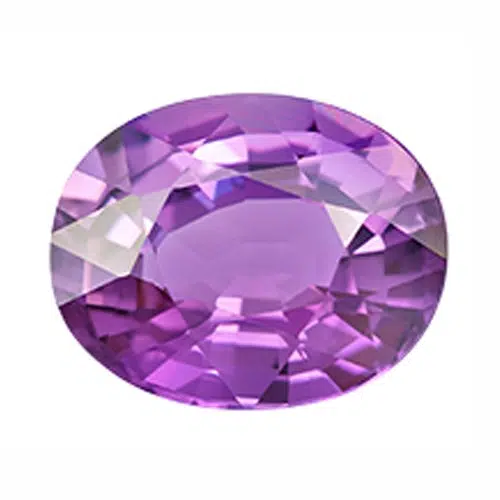 Purple Sapphires
One of the most striking colours, purple sapphires are often placed as a favourable choice for many. Thanks to both its affordability and eye catching hue. Purple sapphires are also highly sought after, thanks to their versatility and diverse range.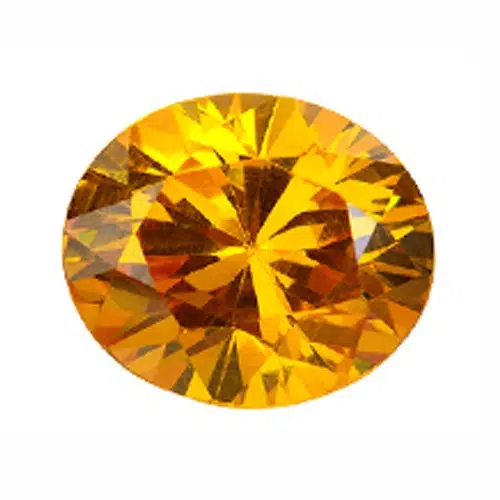 Yellow Sapphires
These sheen sapphires are loved for their hue. Namely as lighter yellow sapphires can be a more affordable alternative to yellow diamonds. Their colour usually ranges from a brighter tangerine, to a paler lemon yellow. Consult with our team to find out which hue is best suited for your design.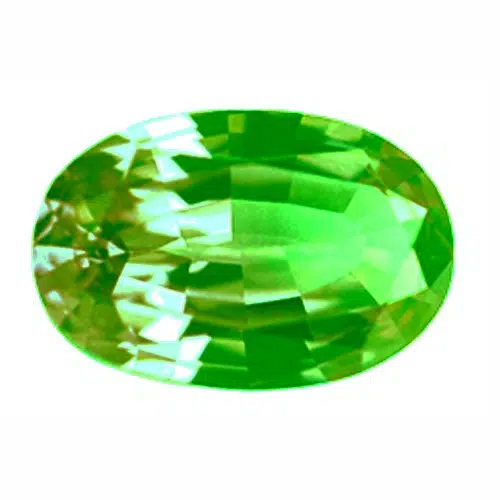 Green Sapphires
The green sapphire ranges from dark green to pale olive. And can be an affordable alternative to emeralds. The advantage of green sapphire, lies in it being more durable and resilient than emeralds. This makes it perfect for those who want the green hue, with the added durability.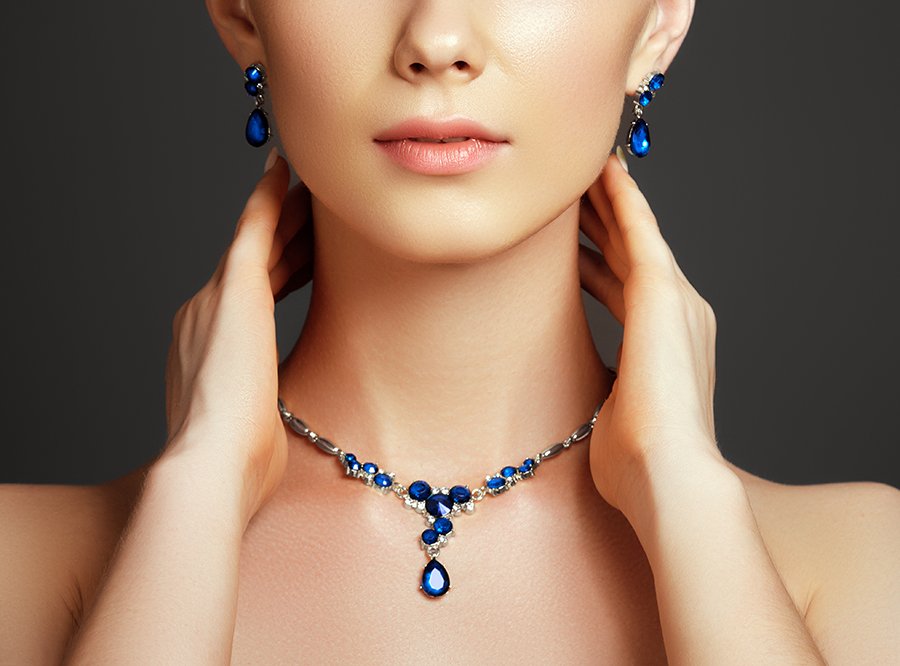 One Of A Kind Sapphire Fine Jewellery
With the assurance of high quality gemstones and a commitment to crafting stand out pieces. Our fine jewellery range at Waldemar Jewellers features some of the most unique and custom sapphire necklaces and earrings in Sydney.
Sapphire is highly regarded an excellent choice for fine jewellery, largely due to its durability, versatility and distinctive appearance. It's these distinguishing properties, which makes it a leading choice for those looking to invest in a lasting design. As well, few other gemstones have the same alluring appeal as the lavish blue of sapphire. Enough to make a subtle statement or add a refreshing pop of colour. Our opulent designs are perfect for every occasion. Browse our full range of sapphire fine jewellery, to find your perfect piece today.
View Collection