BROWSE OUR Pink Diamond Jewellery
The exquisite extremely rare pink diamond is a popular alternative engagement ring to the classic diamond ring. The Pink Diamond is a great investment piece to hand down through the generations. We're confident we can craft you, the perfect custom emerald ring at Waldemar Jewellers Sydney.
See all products
Why Choose a Pink Diamond Engagement Ring?
Because of their colour, pink diamonds are linked to love, tenderness, and innocence. Pink diamonds are used to express love and whisper romance to your partner. Pink diamonds are also the ultimate feminine stone, by wearing the stone, you are inviting love and happiness into your life. Pink diamond also scales 10 in the Mohs hardness rating, making it strong and durable for everyday use. Pink diamonds work in many engagement ring settings, as the star of a solitaire ring, the side diamonds in a three stone setting or surrounded by white diamonds in a halo. White gold or rose gold works well as it gives the perfect contrast or highlight to your stunning argyle pink diamond stone.
Book a Consultation
See our range
Pink Diamond Pendant Necklace
Having pink diamond itself is already mesmerising for anyone to see, with its price that considerably high making its wearer looks stunning and lucky to have them in their hands. It also shows that pink diamonds can be used with any colour and still look stunning.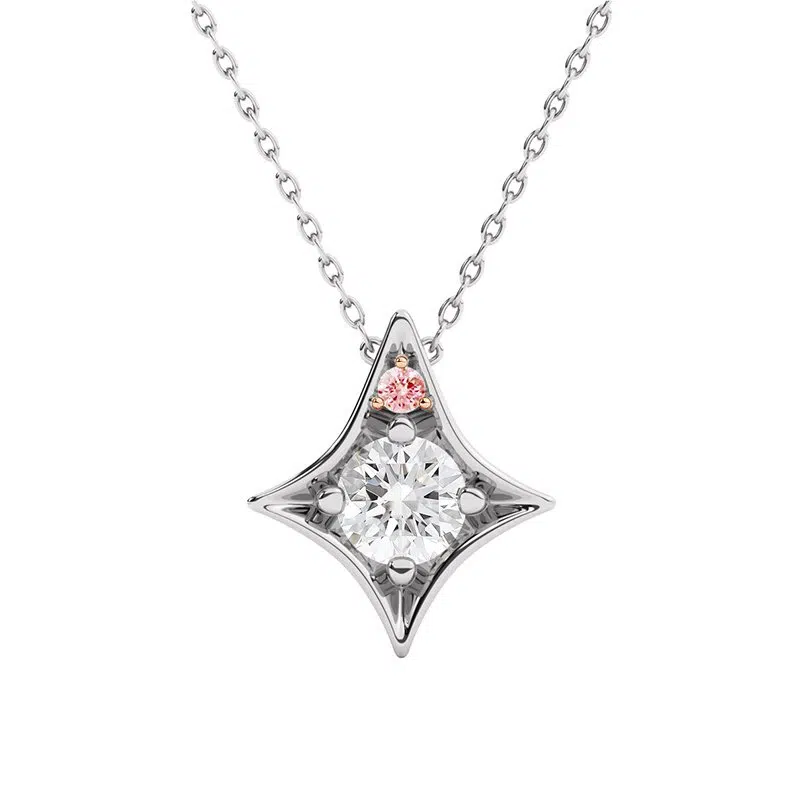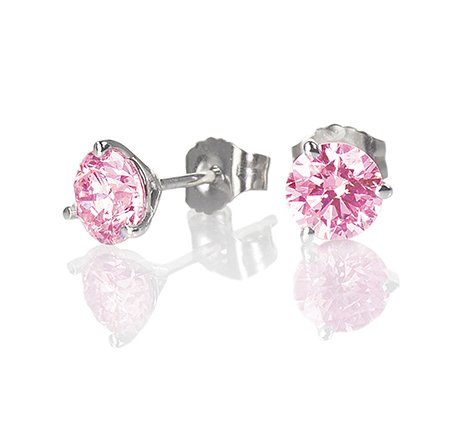 Pink Diamond Earrings
Whether pink diamonds are crafted into rings, necklaces, earrings, or bracelets they always complement their wearer. This gem stands out in every form of jewellery that is used.
The Rarity of Pink Diamonds
80% of loose pink diamonds came from The Argyle Mine in Western Australia. However, even in this case, only one per cent of the diamonds found in this mine were pink. This mine has now permanently closed making Pink Diamonds, the rarest of the rare. Pink diamonds are formed of carbon like a white diamond, through millions of years in the kimberlite pipes of volcanoes. But Pink Diamonds have been exposed to even more intense heat, pressure and time transforming the diamond crystal into grain-like wood. The grains are compressed so tightly that they will only allow pink light to penetrate and shine through the diamond. The colour pink has long been associated with the sweeter emotions. During England's Elizabeth era (1558-1603), it was thought to represent happiness and delight.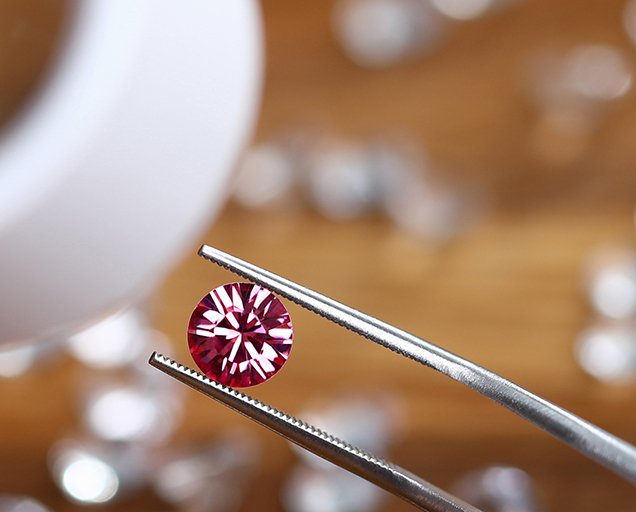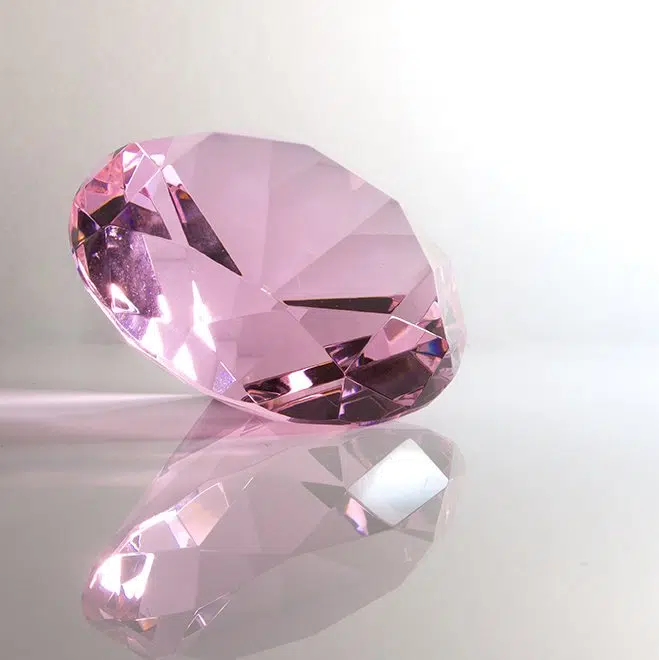 Celebrities Wearing Pink Diamonds
Its stunning beauty has attracted many celebrities to the pink diamond. Namely, Blake Lively was given a Pink Oval Diamond weighing 7 carats and is valued at an estimated $2.5 million. A massive 11-carat pink pear-shaped diamond also adorns the finger of Anna Kournikova given to her when Enrique Iglesias proposed. In 2009 it was valued at $2.5 million. Followed by other celebrities such as Jennifer Lopez, Mariah Carey, and Victoria Beckham who spent millions of dollars for an incredible pink diamond.
Here at Waldemar jewellery, you can create your own unique pieces with us.
Book a Consultation
See our range
One Of A Kind Pink Diamond Fine Jewellery
Pink diamonds are truly a rare stone. The pink diamond represents the colour of love. Therefore this diamond is perfectly suited to those who want to propose to their partner, as this diamond will take your loved one's breath away. 
Browse our full range of pink diamond fine jewellery to find a beautiful statement piece for you or your loved ones.
View Collection